This man, London Fletcher, has been in the league for 15 seasons.
He has never missed a game in his entire career.
He has had 195 consecutive starts!
So, as selfish as it is to say this, we want more!
There is talk around the football community that Fletcher may not be coming back for the 2013-2014 season.
"Fletcher has a lot of passion left in him, a lot of love for this game," said Lorenzo Alexander. "Hopefully we have him back—we need him."
This is a completely factual statement.
Since joining the Skins in 2007, Fletcher has been an overwhelming, powerhouse on defense, being elected to the Pro Bowl every year.
He led the entire league in tackles for the 2011 season with a booming 166!
He has been our defensive team captain since 2008.
Ray Lewis just won a Super Bowl on the Baltimore Ravens in his 17th season.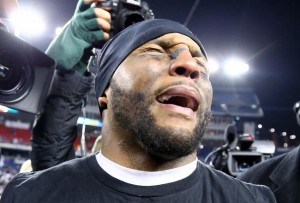 I want to see Fletcher get another Super Bowl ring!
"It was very special," said Fletcher. "Besides winning the Super Bowl back in St. Louis, this was the most special season I've had, the most fun I've had.
I want his next season to be even more fun!
He is far too valuable to leave this team that is developing into something incredible for the first time since the early 90's.
All I'm saying is that he has at least 2 more seasons in him. Why not make it 3 and beat Lewis?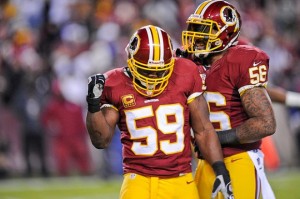 In Fletcher, we trust! This man is a leader on and off the field.
If you are on this site and you disagree, I must ask you to leave. You are not a true fan. GET OUT ROMO!