Due to the injury Fred Davis suffered in Week 7, last season, Coach Mike Shanahan did not renew Davis' franchise tag for this upcoming season.
Davis, now a free agent, still hopes to play with the Skins for the future, but acknowledged that he would be willing to play anywhere out of love for the game.
"This is the team I got drafted to, this is the team I was with before. I've never been anywhere else, it's all I know," said Davis.
He is reportedly far ahead of his estimated recovery time, similar to RG3. (There's something in the water in Washington.)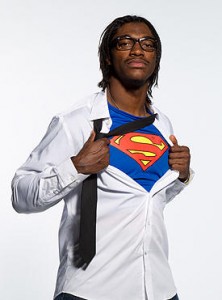 We would all love to see Davis back (or Cooley) because Niles Paul and Logan Paulsen are simply not on the same level.
Davis is a playmaker; he is strong, athletic, and fast for his size.
That being said, Shanahan had a good reason to let him be a free agent, due to his recovery.
Let's just hope it doesn't come back to haunt us if he performs amazingly on another team next season.